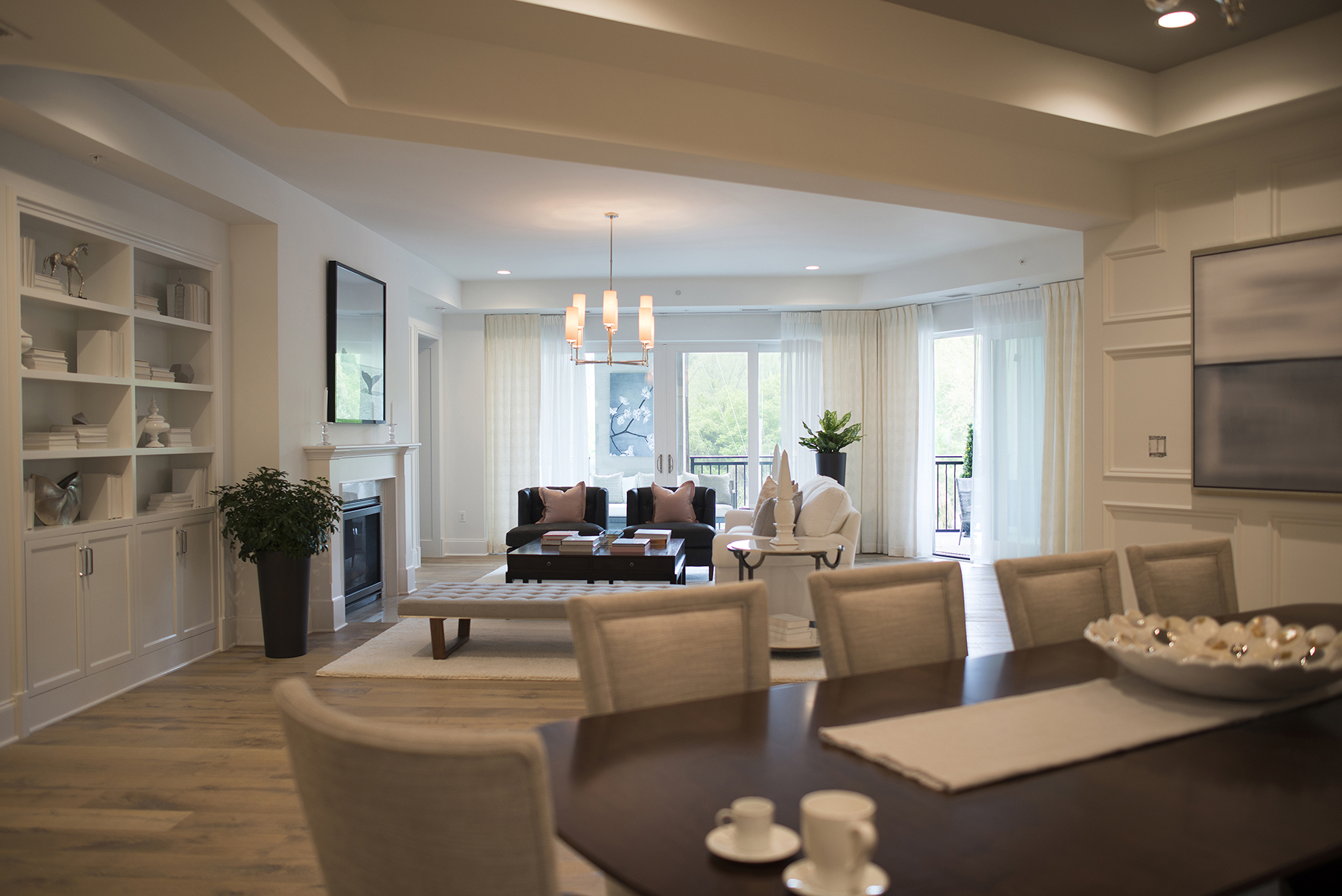 The Estate Condominiums at Quarry Springs - Phase 1 Complete
The Estate Condominiums at Quarry Springs is a 14 acre, two-phase, 97 unit residential condominium development project which meets the need/desire for high-end single floor living, in an estate-type environment, for empty nester couples whose social network is centered in Potomac and its country clubs. Quarry Springs represents the only property proximate to the core of Potomac that is zoned for residential condominiums.
The first phase of the project includes 50 units in two, five-story buildings and was complete in the fall 2015. The first phase amenities include a 10,000-square-foot clubhouse, an outdoor pool, a waterfall and meandering stream, extensive landscaping throughout the property, full concierge services, gated access with 24-hour security and valet parking for guests. The average unit size is an expansive 3,200 square feet, excluding significant terrace space included with each unit. Construction of an additional 47 units in the second phase of the project is expected to commence in 2016.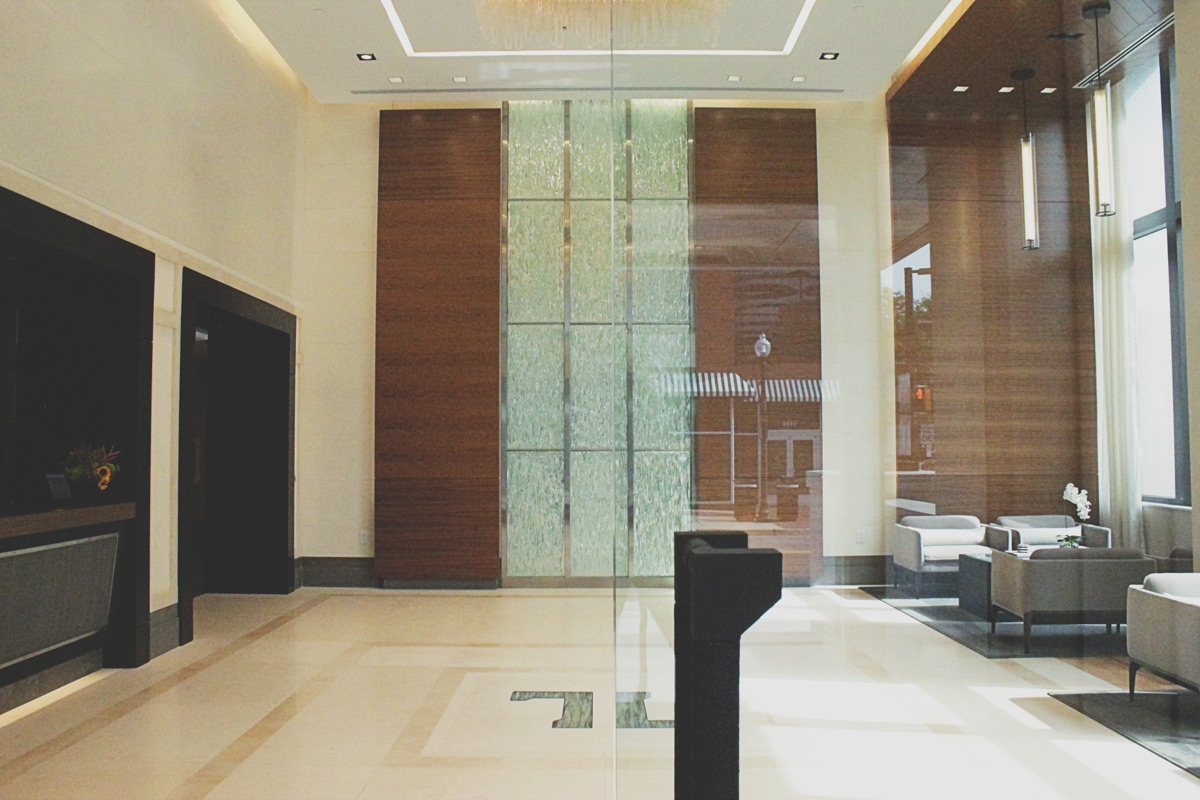 The Lauren Residences
The Lauren Residences is a 34 unit, ultra-luxury residential condominium development project that fulfills the desire for high-end single floor living, in an amenity rich location within downtown Bethesda, Maryland. The target buyers for The Lauren are well-travelled 50+ year old couples whose primary residence is in Bethesda, yet Bethesda a part-time living location for them. The Lauren's clients experience the best of the best in their travel and are seeking simplified living accommodations in Bethesda where they can live and entertain in the manner to which they are accustomed.
The project includes 29 custom condominium homes (3,000 SF average size), 5 guest suites, direct access elevators, 9′ - 10′ceilings, expansive open floor plans, robust home automation systems, private rooftop terraces for select units, a 2,000 SF wine lounge (with individually temperature controlled wine storage for each owner) with catering kitchen that is designed to host elegant functions and board meetings, a lavishly appointed 3,000 SF rooftop entertaining venue with a catering kitchen, valet parking, concierge service and a fitness facility.
PAST PROJECT EXPERIENCE
The 1788 Holdings team brings decades of development experience at the highest level of execution. See a comprehensive listing of their collective project experience.